Bible Store is the home to quality Bibles in Nigeria. We are a faith-based online Bible store that sell a wide variety of Bibles and Christian books at affordable prices. Our desire to make the Word of God available to all Nigerians without breaking the bank is what resulted into the creation of Bible Store.
Bible Store is proud of its Nigerian heritage- built in Nigeria and for Nigerians. We are providing a platform where anyone in Nigeria can order a Bible and get them delivered to their doorstep. We are aware that our customers ordering online may need assistance at any period of using our service from the point of ordering to the point where those orders are delivered. Our customer support is available to guide you through this process to ensure your satisfaction. We always ensure that you get what you ordered as promised with no compromise!
We are able to maintain our low prices by sourcing our products directly from manufacturing and wholesale partners.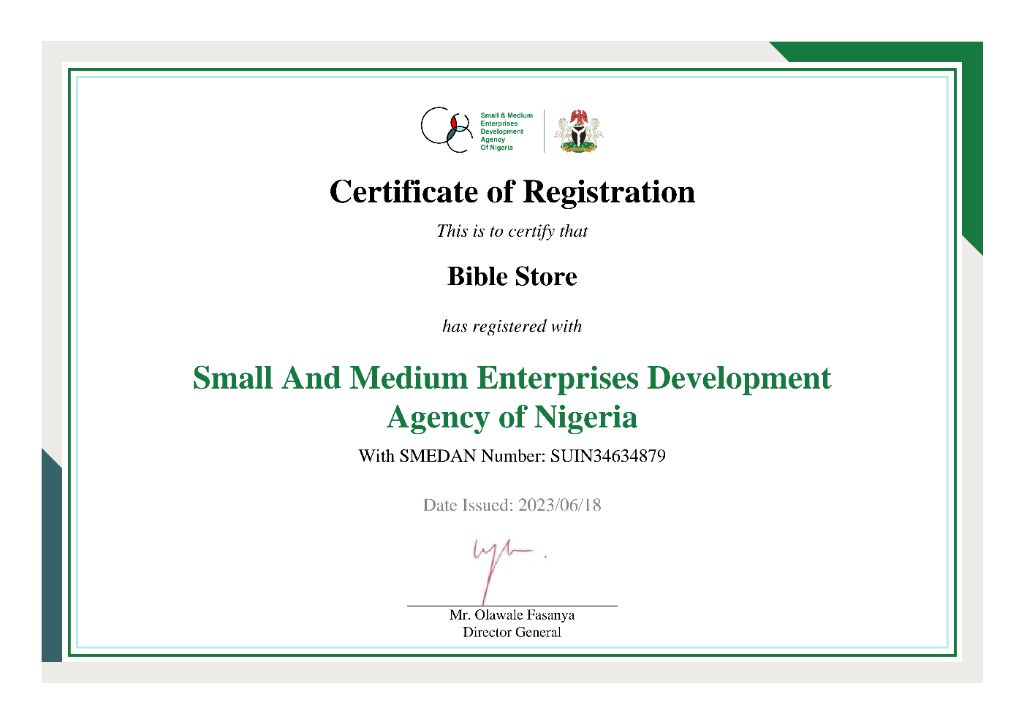 Our Bibles are available in different versions and Nigerian languages that you will love. What are you waiting for? It's time to shop!