Most Bibles nowadays have many amazing features that have been included for our use but oftentimes, we overlook or ignore them. These features help us stay consistent in reading our Bible and our daily walk with God.
So sit back and, grab some popcorn as I show you 5 amazing features of your Bible that you should use!
Table of contents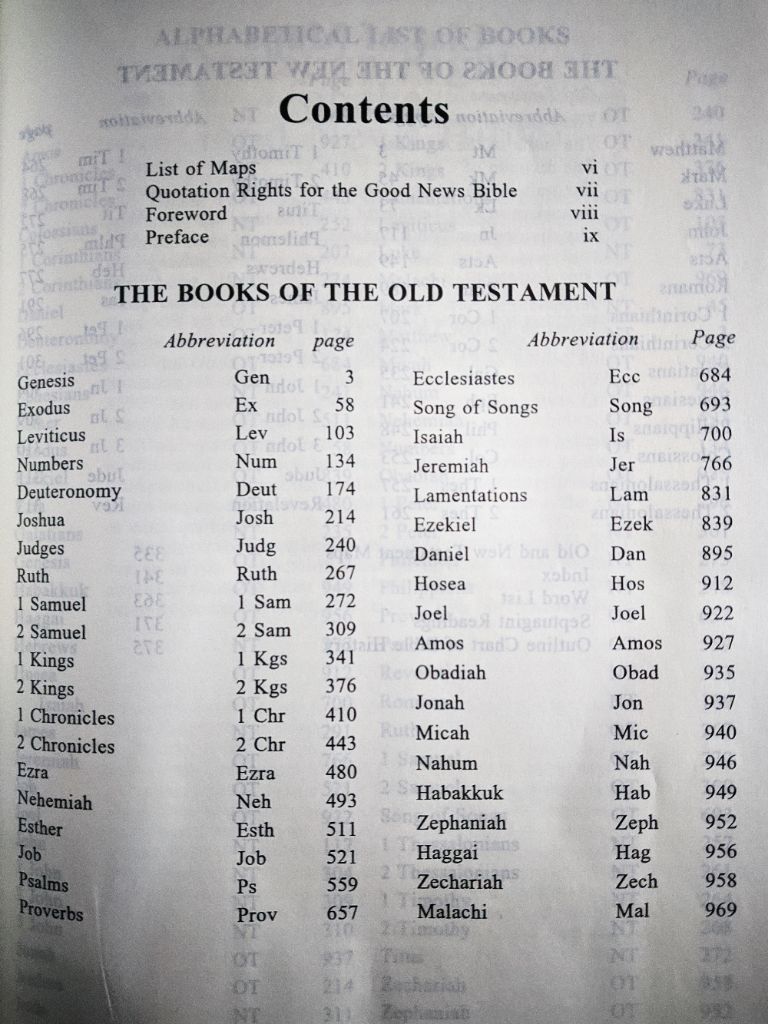 Sometimes, we may forget the specific location of a book in the Bible or have quite a hard time struggling to find a scripture passage. This happens a bit more often, especially when you've just got a new Bible (the pages don't flip very easy).
It is okay to use the table of contents sometimes. If the feature was unnecessary, the publishers would have left it out.
However, the truth is if we study our Bibles enough then this feature becomes unneeded.
Bible reading plan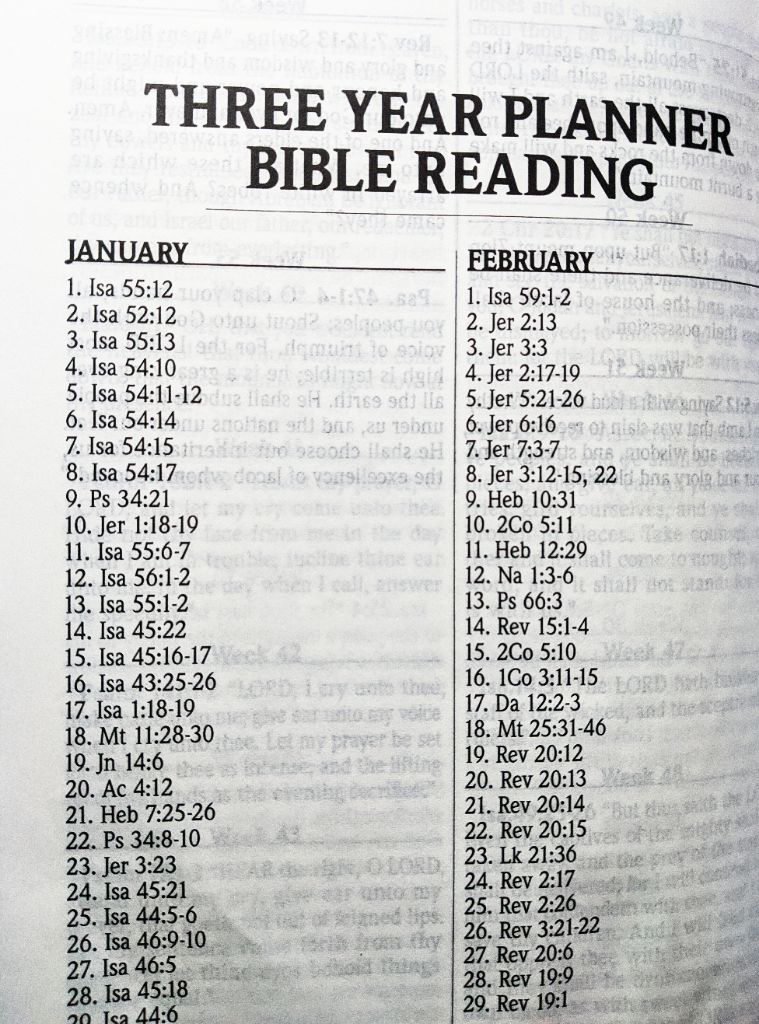 To help us read the Bible, some Bibles come with an included plan to read the whole Bible in usually one or three years. In this plan, there are verses to be read each day for three years.
There may be a checkbox for every day that helps track your progress so that you do not miss any verse. If your Bible has this plan, you should seriously consider using it.
Measures and weights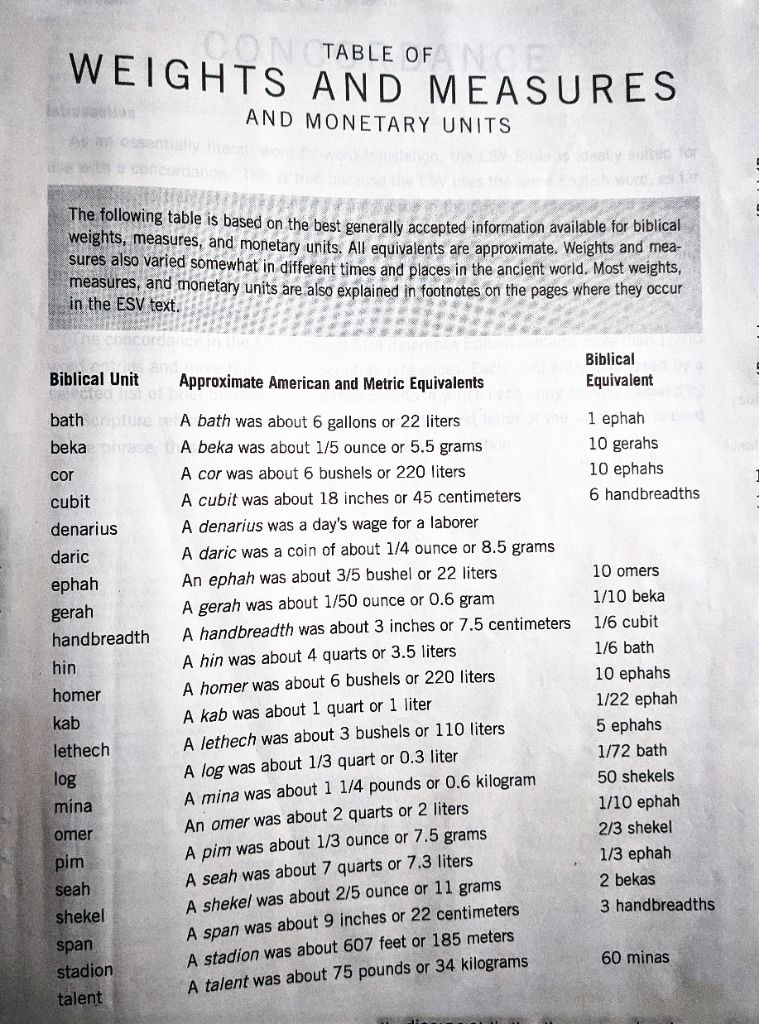 We have all come across weights, currencies or items of monetary value in the Bible that we cannot relate with or are already obsolete. Because the context in a particular scripture can be of great importance, we need to have an idea of the worth of these measures.
Check the last pages of your Bible to see if this feature is available. If it is, remember to use it when next you encounter a measure or weight in your Bible reading.
Book Introduction & Outline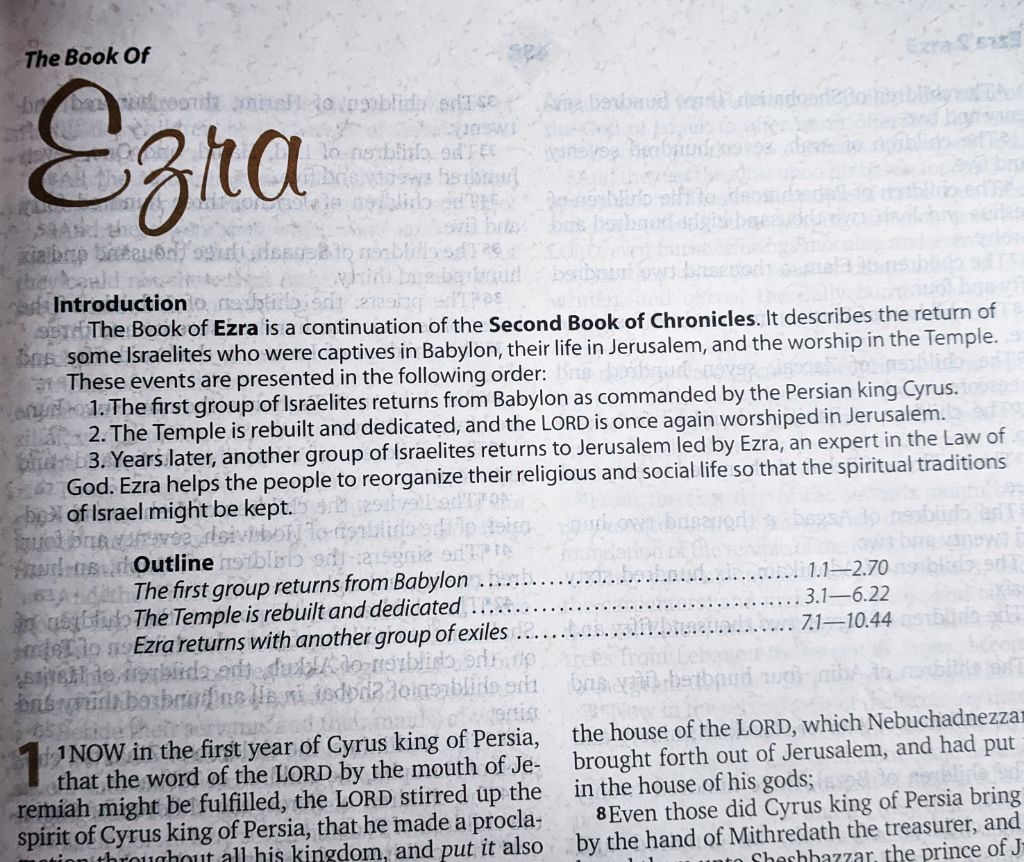 Some Bibles may include an introduction that gives a summary of every book and highlight its focus. Some take it further by providing an outline of the book. This feature is particularly useful when you are doing an individual study of a book.
Maps & Outline Chart of Bible History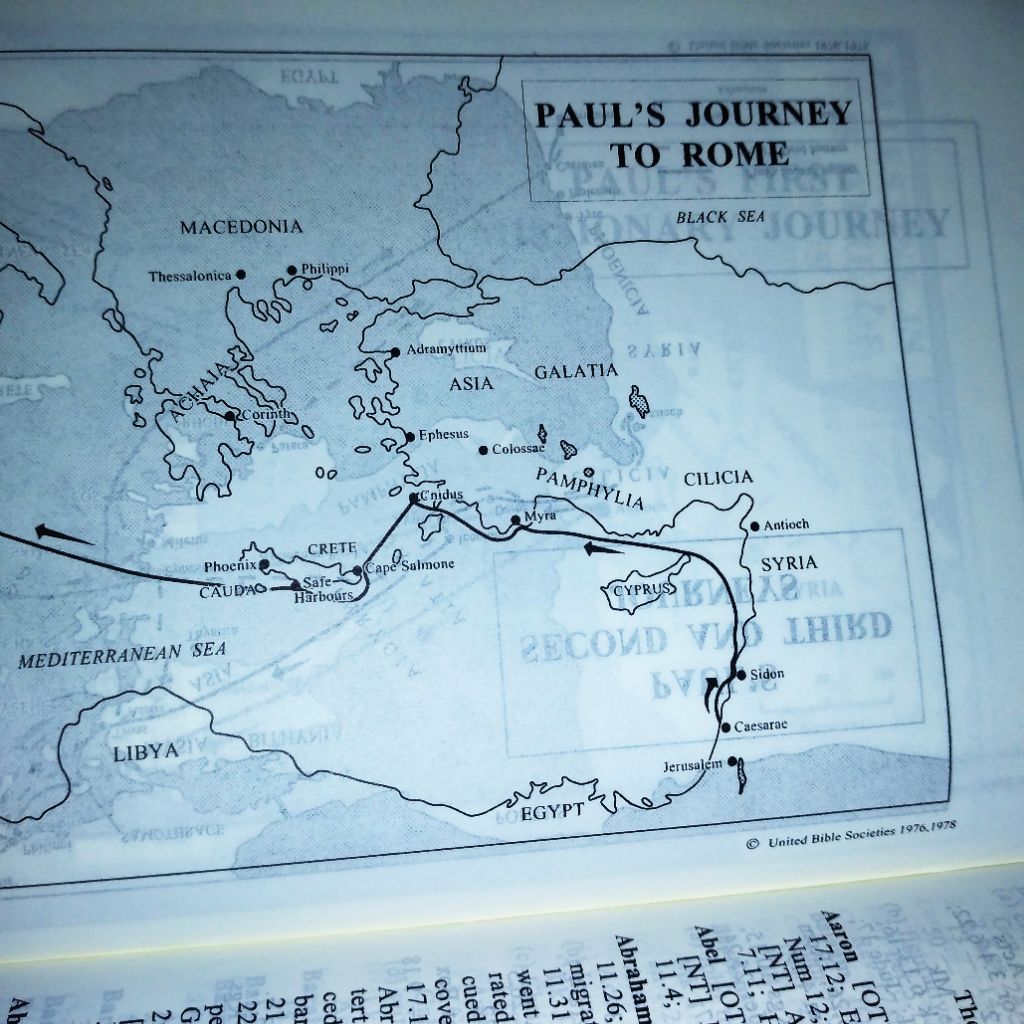 Bible maps of Jerusalem in the New Testament times, Palestine in the time of Jesus and the missionary journeys of Paul help provide more understanding and insights into the scriptures while charts of Bible history outline the history of God's relationship with his people, list the key characters and their (approximate) timeline and shows the relation of the books to these timelines.

Other features commonly found in Bibles include Word list (dictionary), concordance, topical headings, index and many others. If your Bible has these features, you should be using them. If you need quality Bibles with features like this, you can now order them from our Bible Store.

Do you use these features? Let me know in the comments below. Please share this post with your friends and family if you found it useful.
Sharing is caring!